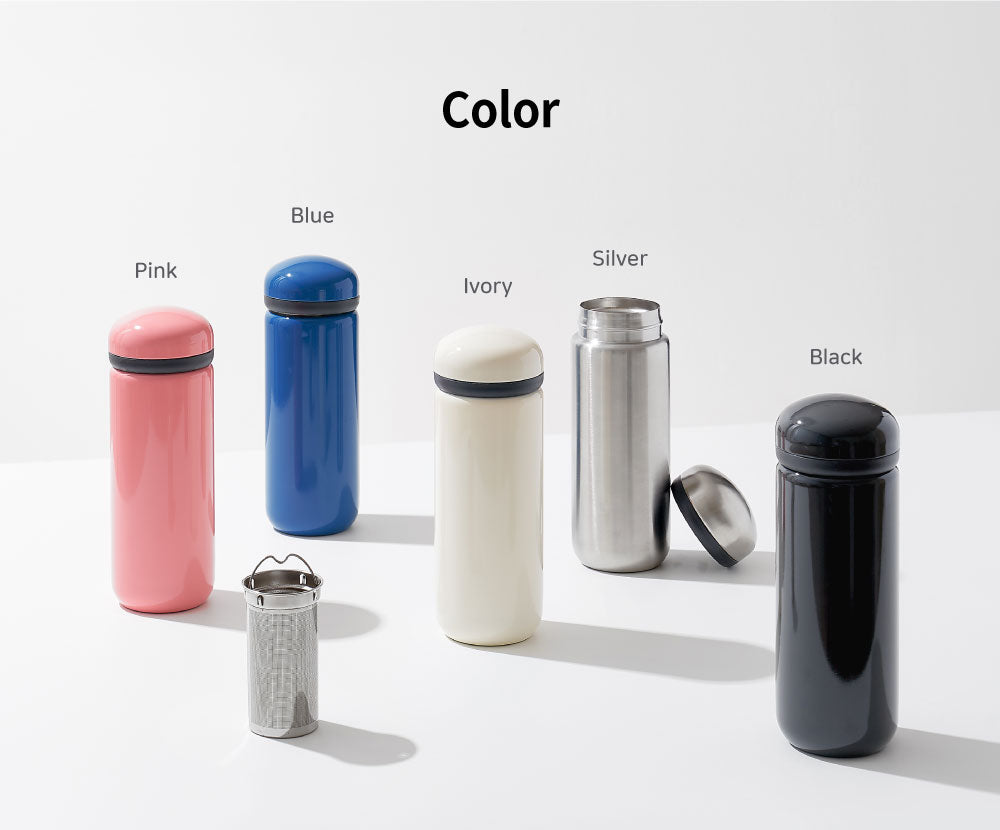 Introducing the Pebble Bottle, the first portable brew bottle of its kind. 
Brew anything from fresh coffee to hot tea, make your own fruit infusions or spiced drinks, Pebble Bottle does it all anywhere you are.
No more paper taste or grainy coffee with our specially designed reusable double micron basket. The 14µ mesh filter leaves your drink smooth and crystal clean every time. No more relying on wasteful disposables!
The ceramic lining is easy to clean and food tested safe. No more metal taste or smelly buildup of drinks past. 
Extra storage is hidden in the cap for storing tea, coffee, or anything extra you might need on the go.
Never be without a fresh drink at your fingertips.

Package includes:
Blue Pebble Bottle (1)
Removable 14 Micron Filter Basket(1)
Pebble Bottle Manual (1)

 

Pebble Bottle

Dimensions

Pebble Bottle:
Product Height: 203 mm (8.00 in)
Product Diameter: 72 mm (2.83 in)
Product Capacity: 473ml (16 oz)


Filter Basket: 14 Micron Inner Mesh / 200 Micron Outer Filter
Product Height: 85 mm (3.35 in)
Product Diameter: 42 mm (1.65 in)
Product Capacity: 25~35 g (ground coffee)

Weight

315 g (11.11 oz)


Type

Portable Beverage Brewing Tumbler

Materials

Polypropylene, 304 Stainless Steel, Silicon

Color

Blue


MFR.
HUGH Inc.

MFR. Country

South Korea

 Made In
China

Pebble Bottle is now available with local delivery on Amazon USA.
Click the below for our official Amazon page.