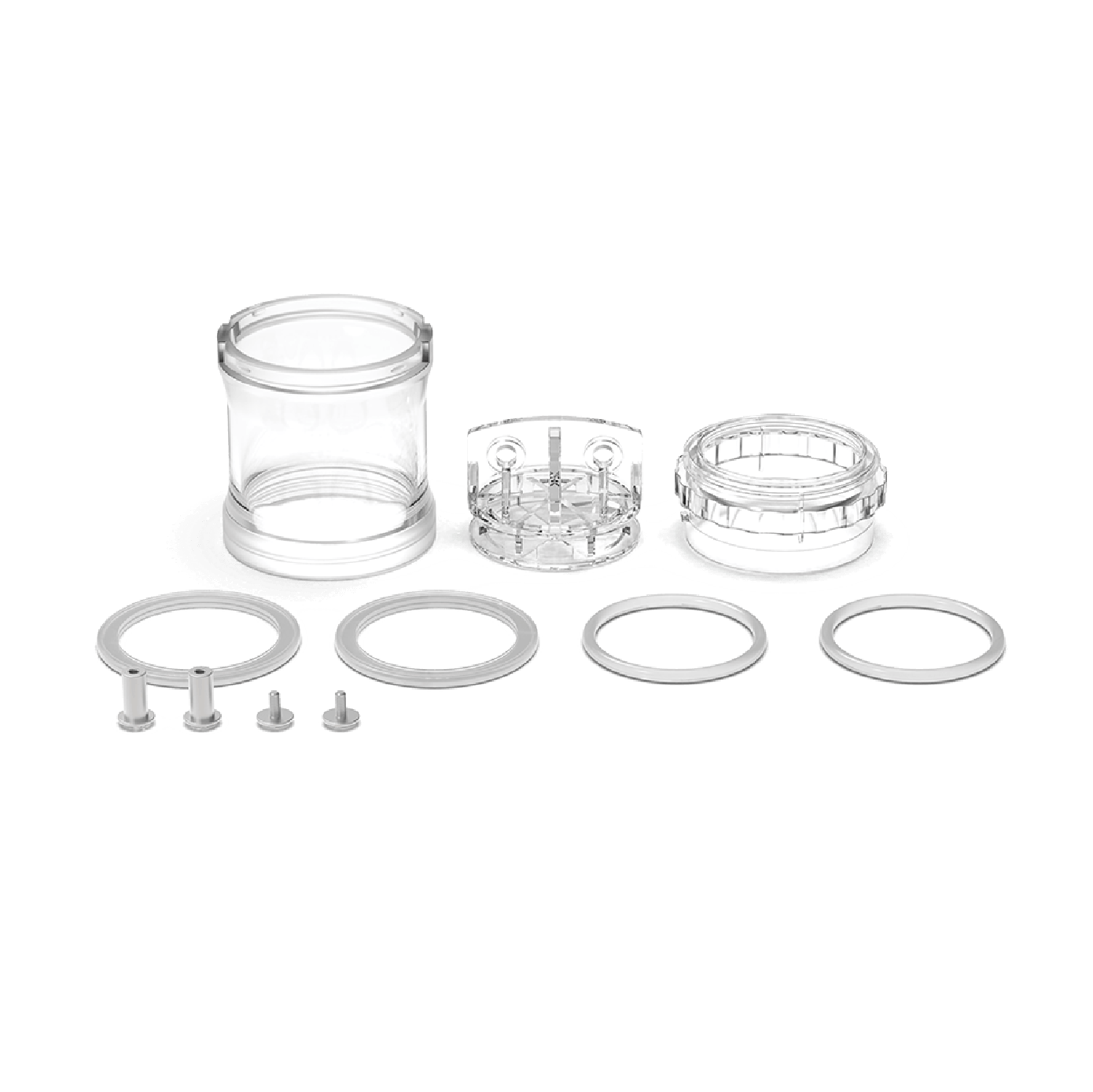 Leverpresso Bundle Set
$28.69
Regular price
$40.99
off
This bundle set is for the Leverpresso 2020 & V3 versions.
While all products and pieces are similar to the Leverpresso (2018) Bundle Set pieces, we have made a few modifications and minor upgrades to improve durability and reliability.
The new Water Cylinder, Piston, and Porta-Filters have been redesigned and are now compatible with an Espresso Spout attachment. And the O-rings and Shower Screen have been upgraded to be more durable.
This bundle includes the following versions of the following: 
120ml Double Shot Water Cylinder (1)
Piston (1)
Porta-Filter (1)
Espresso Spout (1) - [not photographed]
Shower Screen (1)

 - 

[

not photographed

]

Shower Screen Seal (1)
Clamp Bolt & Nut pair (2)
O-rings (2)
*Warning: The parts included in the Leverpresso Bundle Set (Water Cylinder, Piston, Porta-Filter, Espresso Spout, and Shower Screen) are not compatible with the same Leverpresso (2018) parts and should not be interchanged under any circumstance with the Leverpresso (2018).
For example, do not use Bundle Set A Portafilters and Espresso Spouts with the 2018 Water Cylinder or vice versa. Attempting to do so may result in severe injury or burns.
Leverpresso Bundle Set
$28.69
Regular price
$40.99