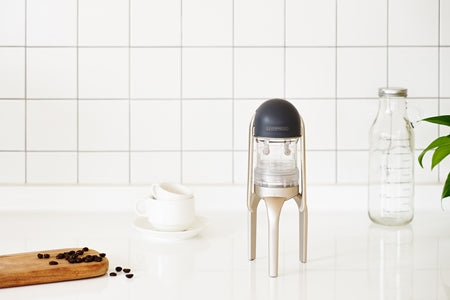 Leverpresso Stand (V1)
$20.99
Regular price
$29.99
off
The Leverpresso Stand works with your Leverpresso 2020 or 2018 at home or on the go, anywhere you can find a stable flat surface.

Product Details:
Color: Silver
Materials: Aluminium
Height: 130mm / 13cm / 5.12in
Base Diameter: 100mm / 10cm / 3.93in
Weight: 161g / 0.35 lbs
Attention: 
Compatible only with Leverpresso V3.
Not compatible with Leverpresso Pro. 
 

Leverpresso Stand (Version 1.0)

Dimensions

Product Height: 152mm / 15.2cm / 5.98in

Base Diameter: 123mm / 12.3cm / 4.84in

 

Weight

520g / 1.15 lbs

Type

2nd generation stand for the Leverpresso 2020 & 2018 portable espresso machines.

Material

Aluminum Body & Tin Base

Color

Silver


MFR.
Hugh Inc.

MFR.
Country

South Korea

Leverpresso Stand (V1)
$20.99
Regular price
$29.99