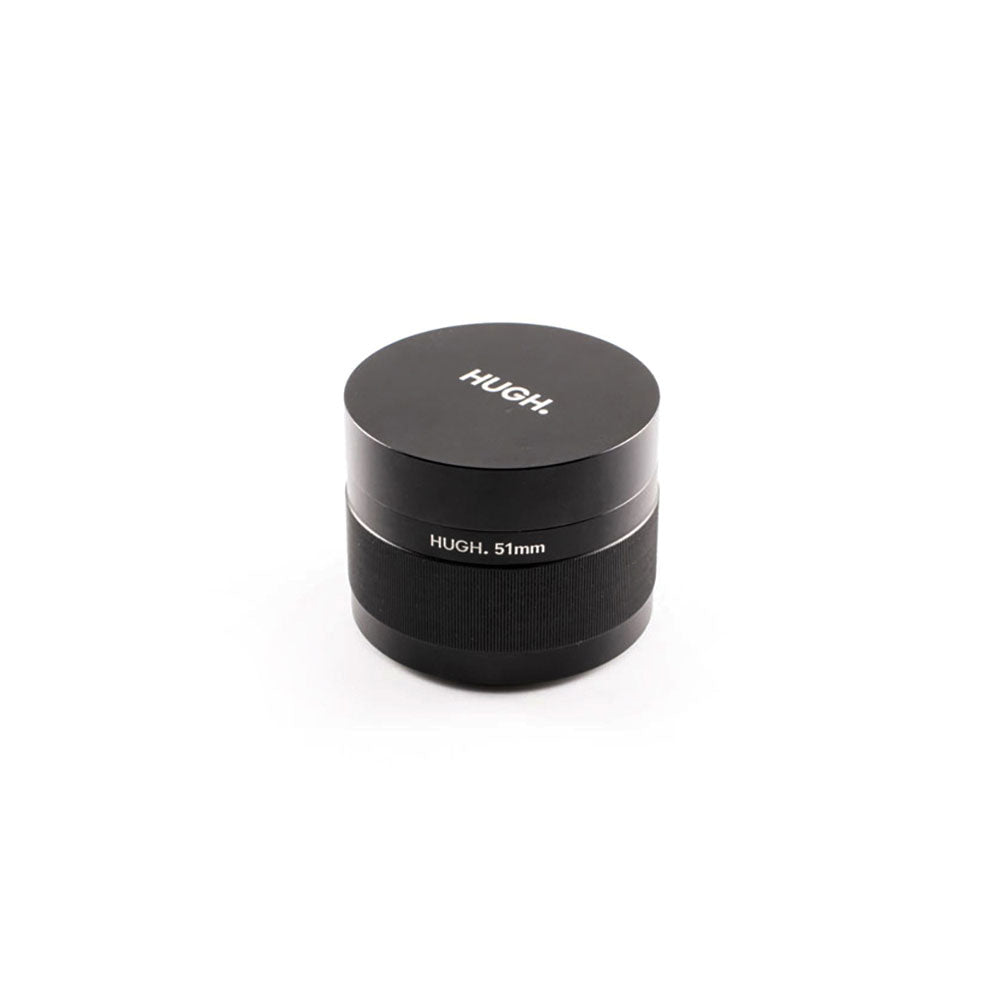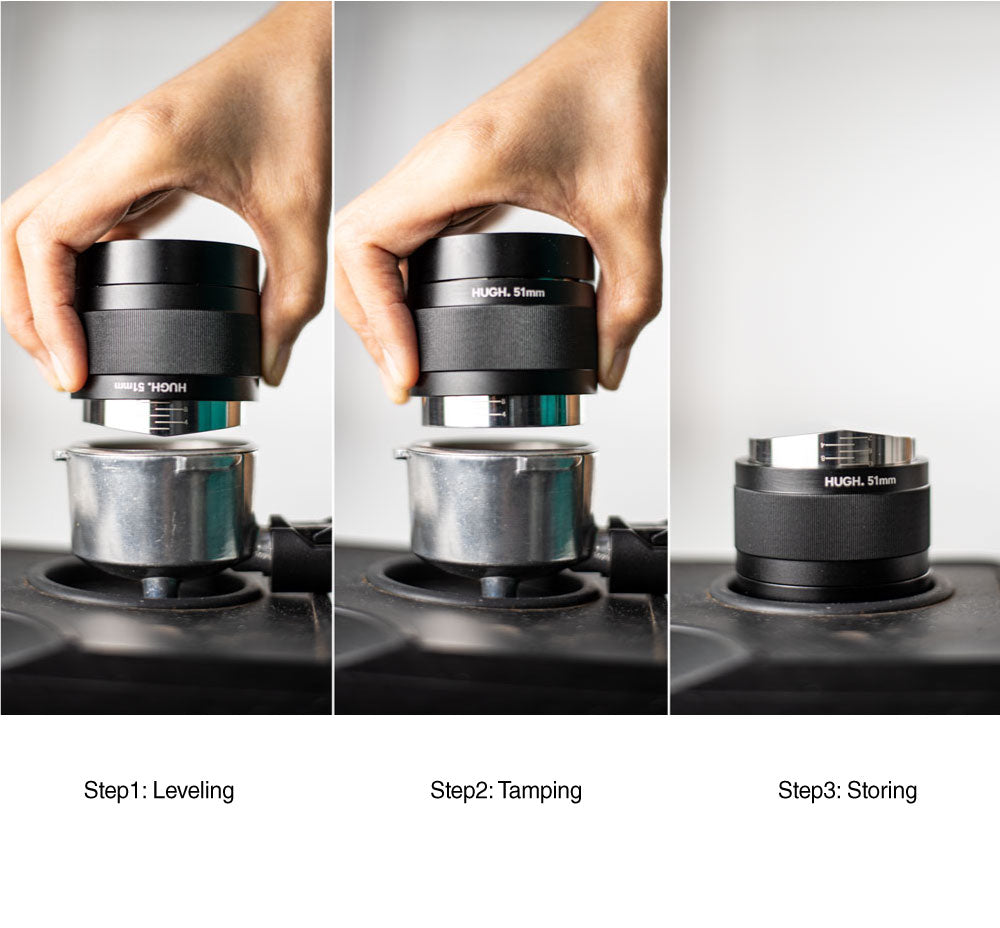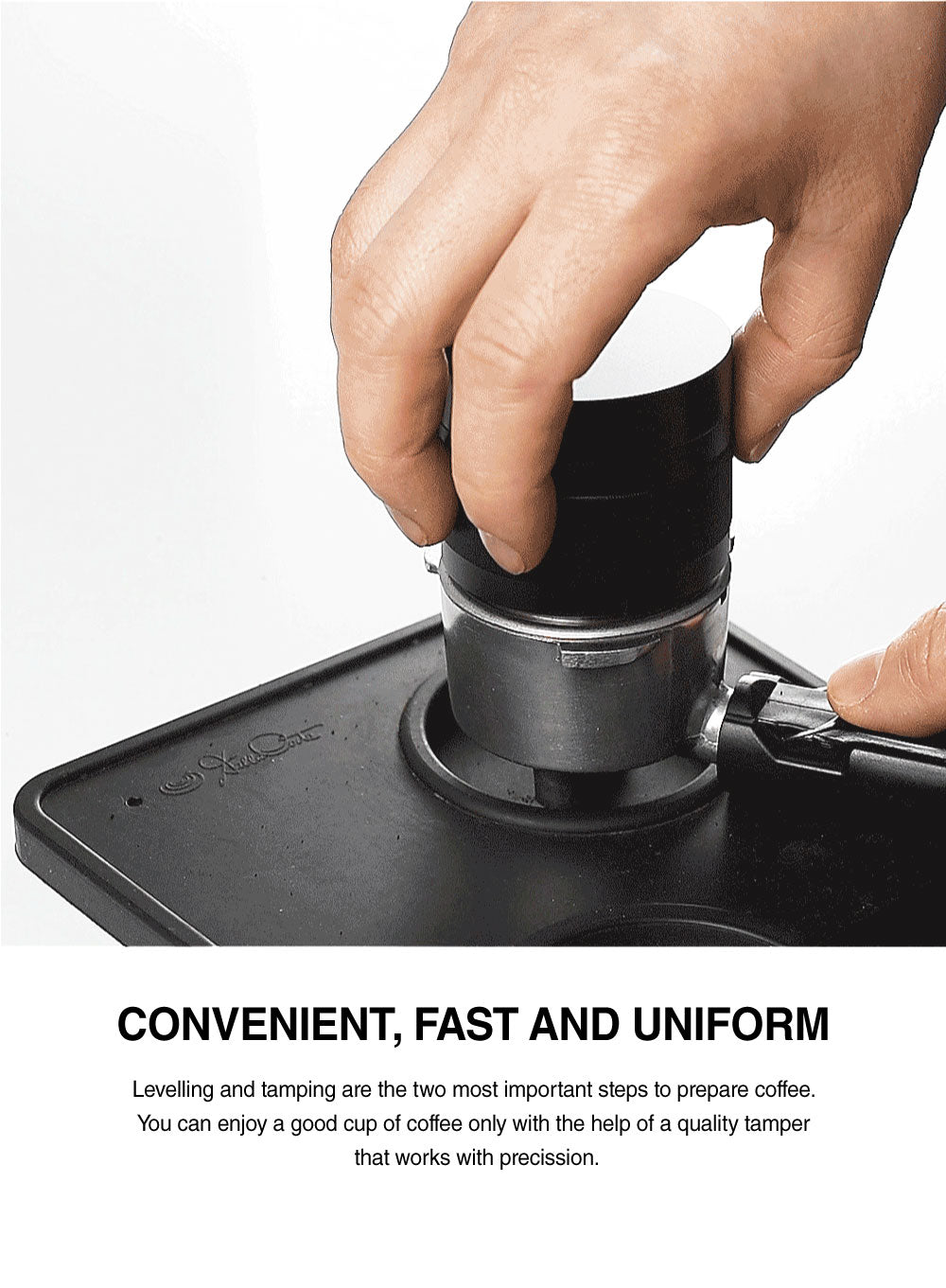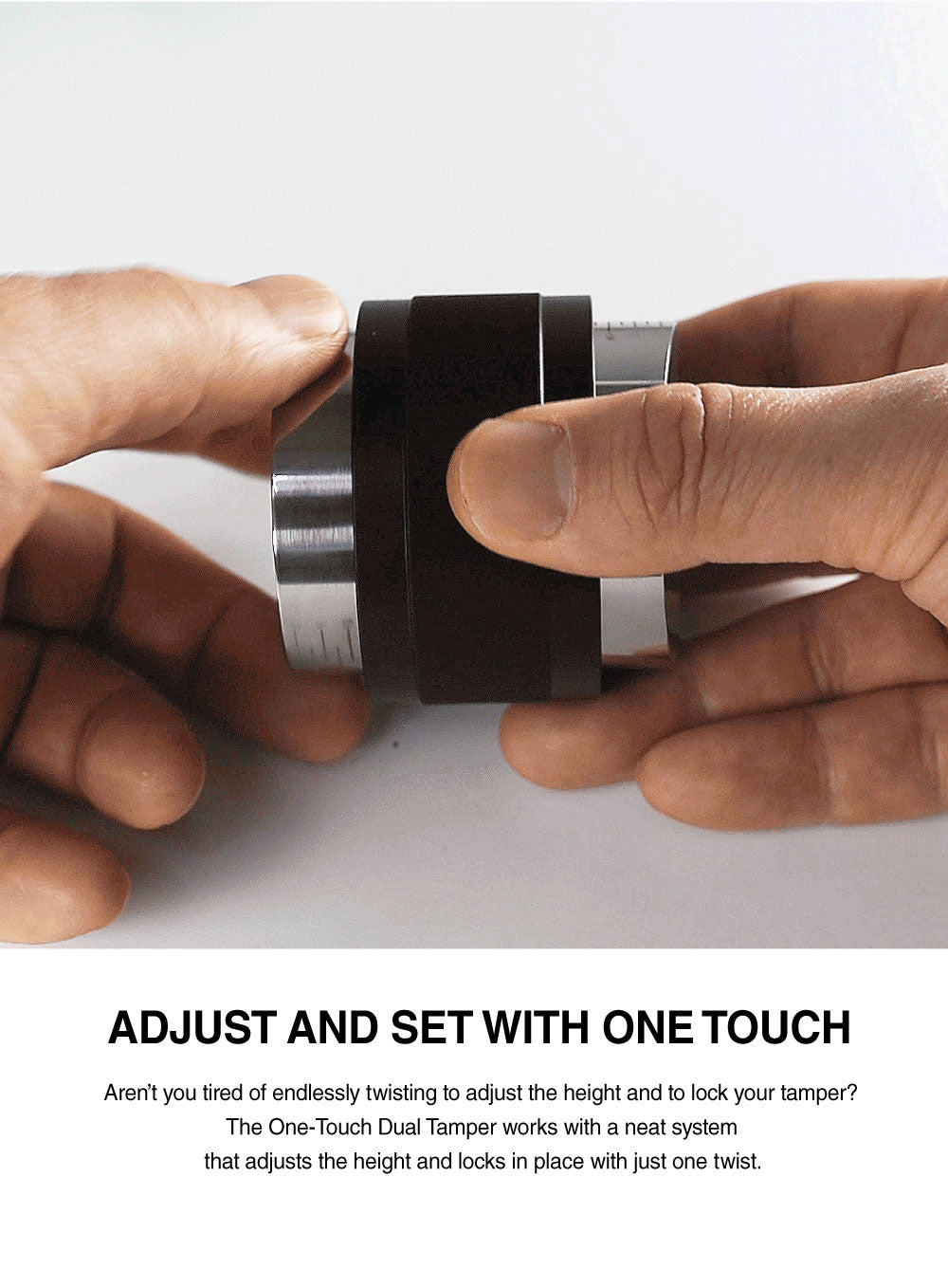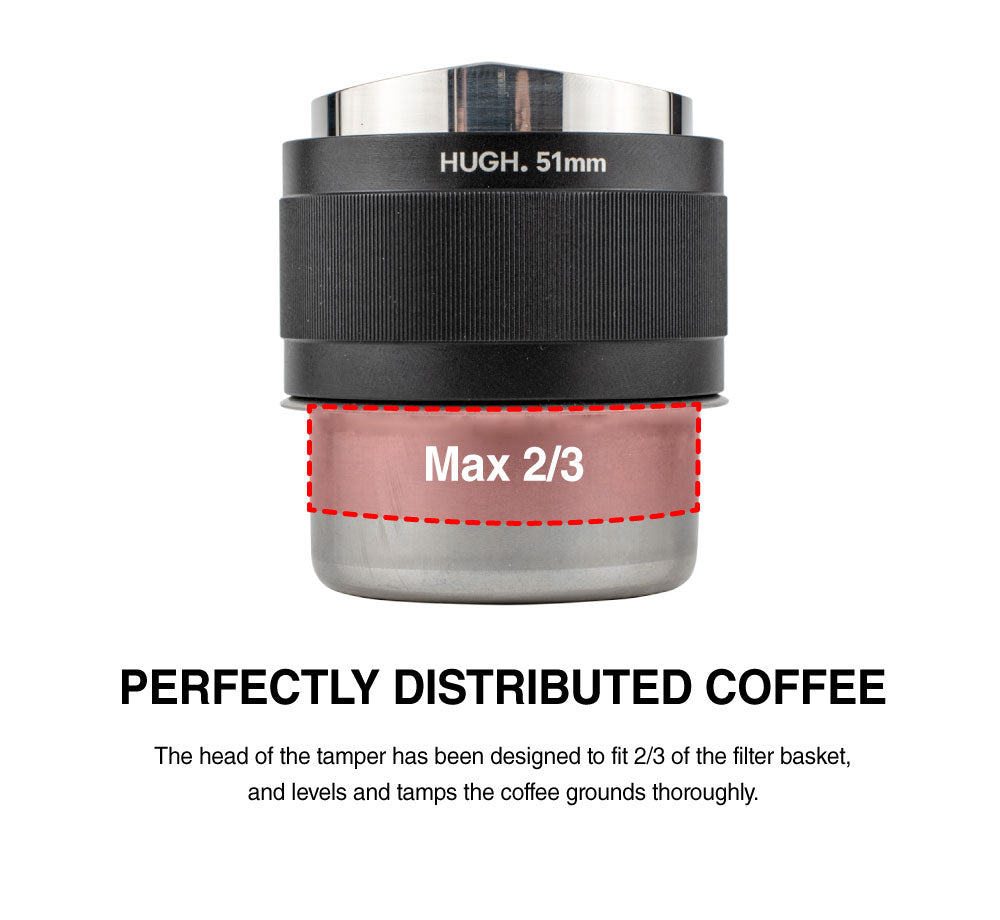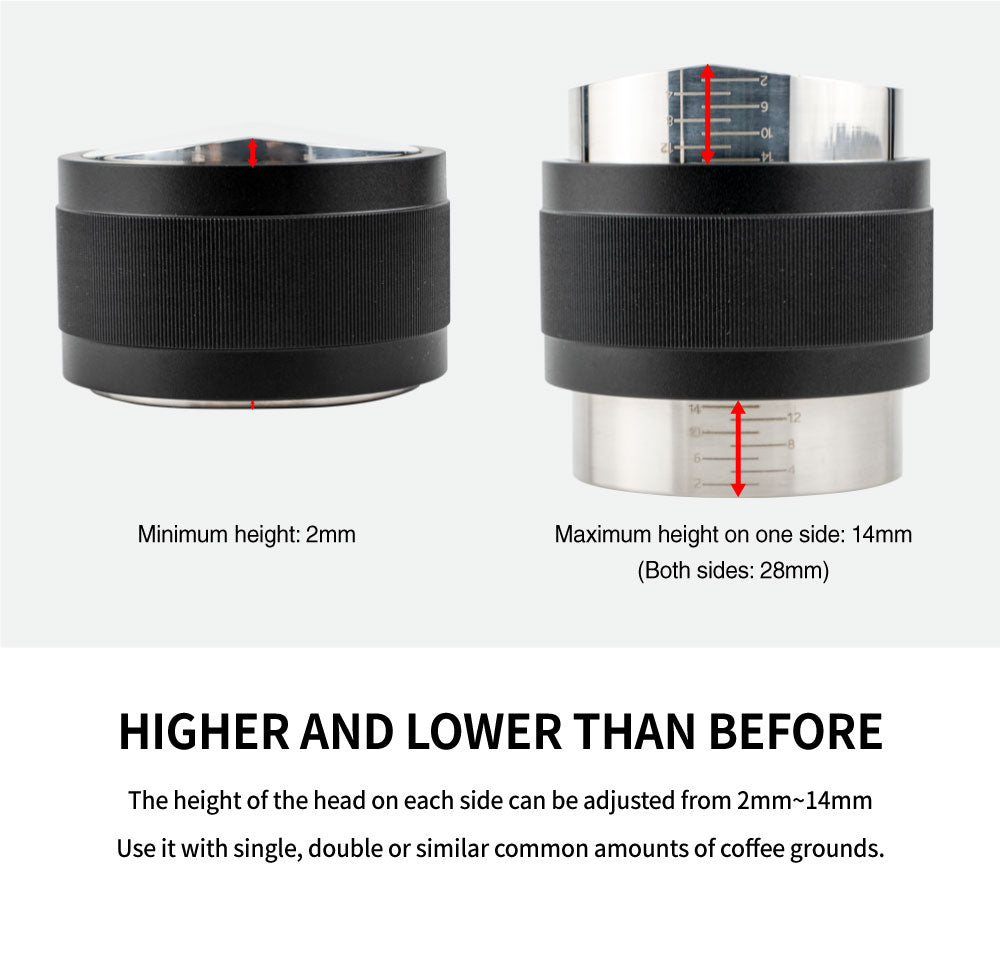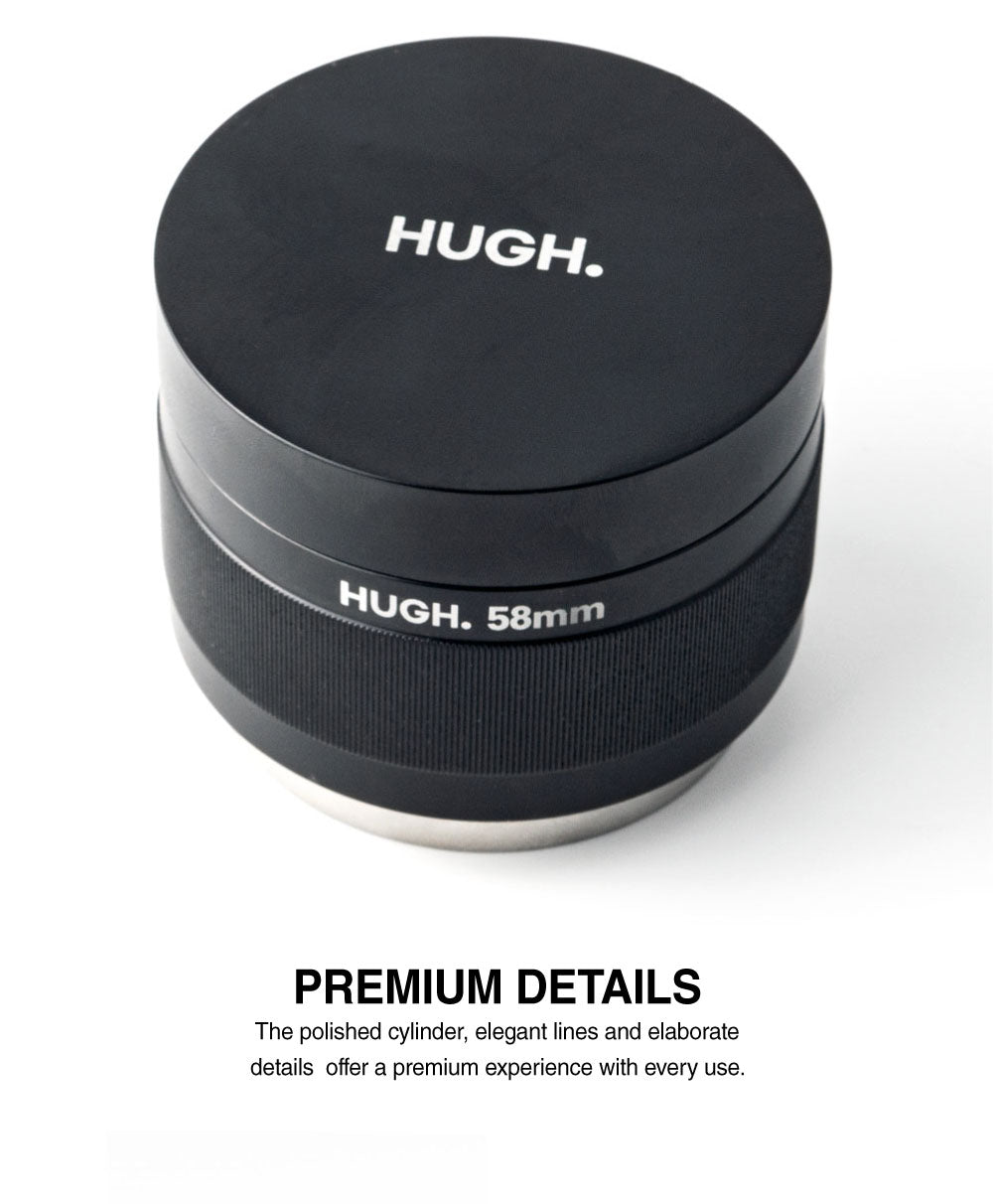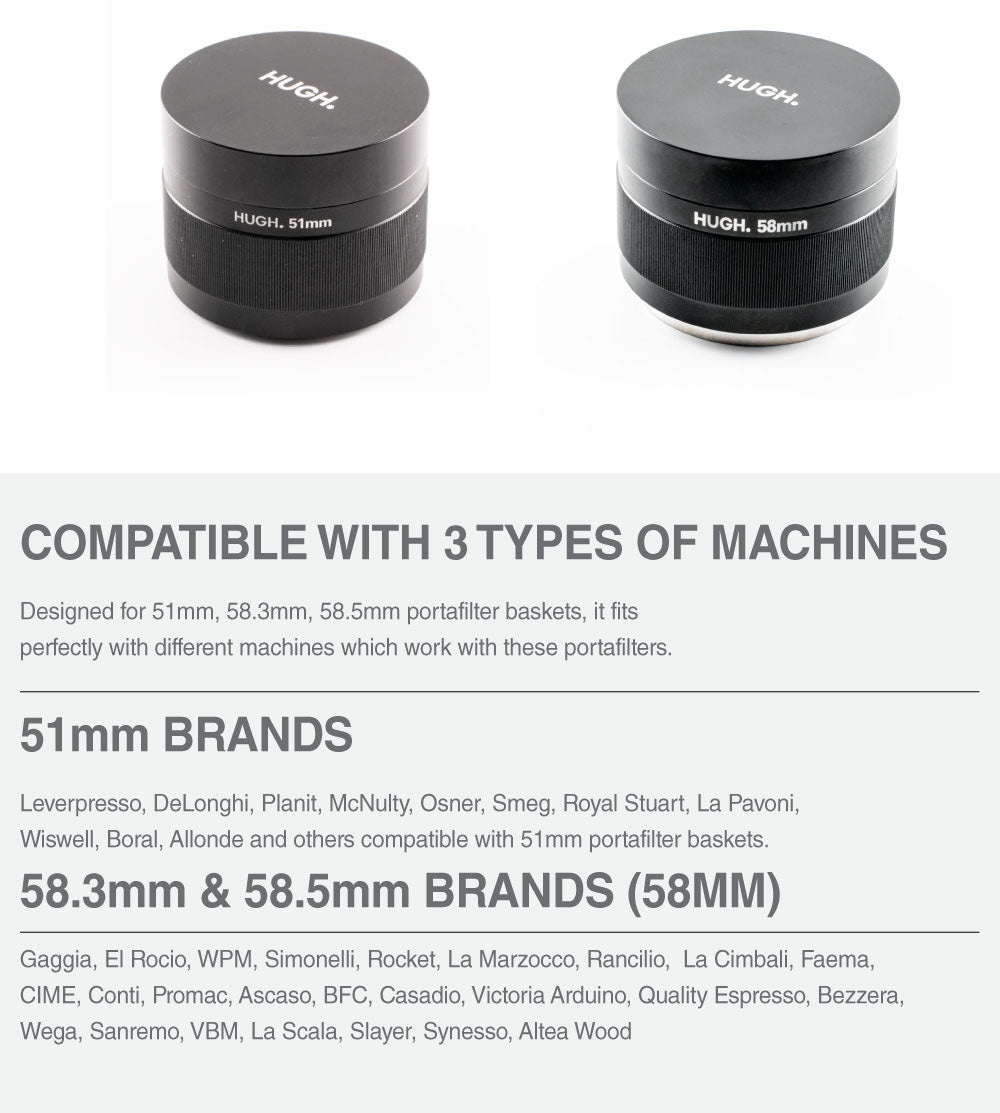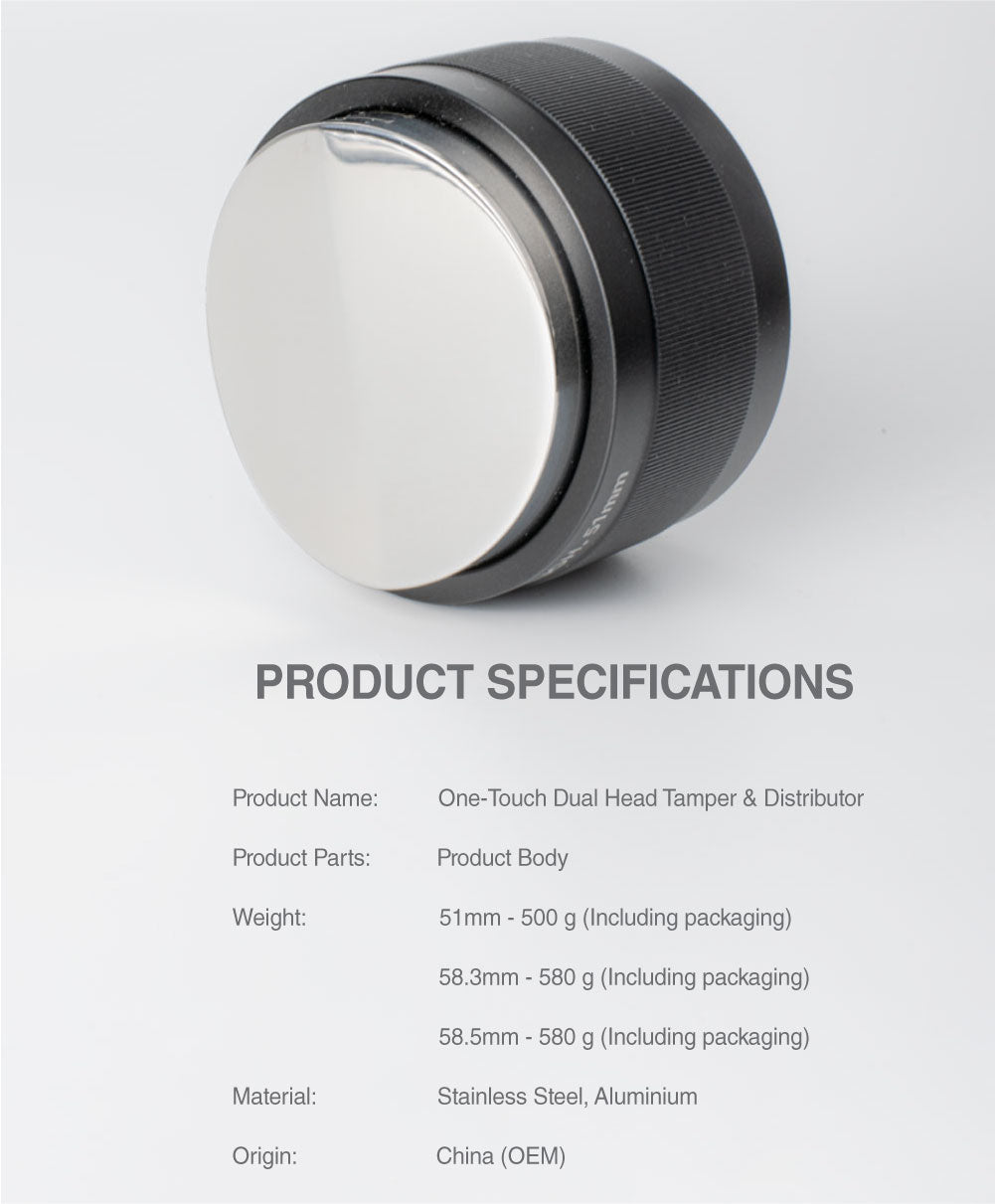 One-Touch Dual Head Tamper & Distributor 58.5mm
Find the perfect match for your portafilter basket with the new line of improved professional-grade two-sided tampers & distributors from the creators of Leverpresso - HUGH Inc.
Adjust the depth of your coffee tamper and lock it in place with just one touch with the newest tamper and distributor from HUGH Inc. The One-Touch Dual Head Tamper & Distributor is designed to add simplicity and enhance your coffee brewing routine by saving you time and effort while providing a uniform, premium experience every time.
This one-touch coffee tamper is a convenient, fast, and precise way to achieve an evenly spread out coffee with the right density to avoid channeling and make a good cup of espresso. 
The maximum depth of the tamper had been extended to 28mm in total. Each side is adjustable from 2mm to a maximum of 14mm. 
One-Touch Dual Head Tamper & Distributor is compatible with the following coffee machines: 
| | |
| --- | --- |
| 58.3 mm & 58.5 mm Brands |  Gaggia, El Rocio, WPM, Simonelli, Rocket, La Marzocoo, Rancilio, La CImbali, Faema, CIME, Conti, Promac, Ascaso, BFC, Casadio, Victoria Arduino, Quality Espresso, Wega, Sanremo, VBM, La Scala, Slayer, Synesso, Altea Wood and others compatiable with 58 mm portafilter baskets.  |
How to check the size of your portafilter basket? 
To check which tamper is suitable for the portafilter basket you are using, measure 2/3 of the inside diameter of your coffee machine basket and choose a tamper which is smaller than that. 
Size
58.3mm and 58.5mm


Dimensions

Body: 65.0mm (D) x 58.5mm (H)

Plates: 58.5 (D)

 


Weight

Tamper: 550g

Tamper: 580g

Type

Adjustable depth dual flat head tamper and V-shape leveler that operates with one touch.

Material

Tamper & Distributor Plates: 304 stainless steel plates

Body & Stand: Anodized Aluminum.

Color

Black

MFR.
HUGH Inc.

MFR.
Country

China

One-Touch Dual Head Tamper & Distributor 58.5mm