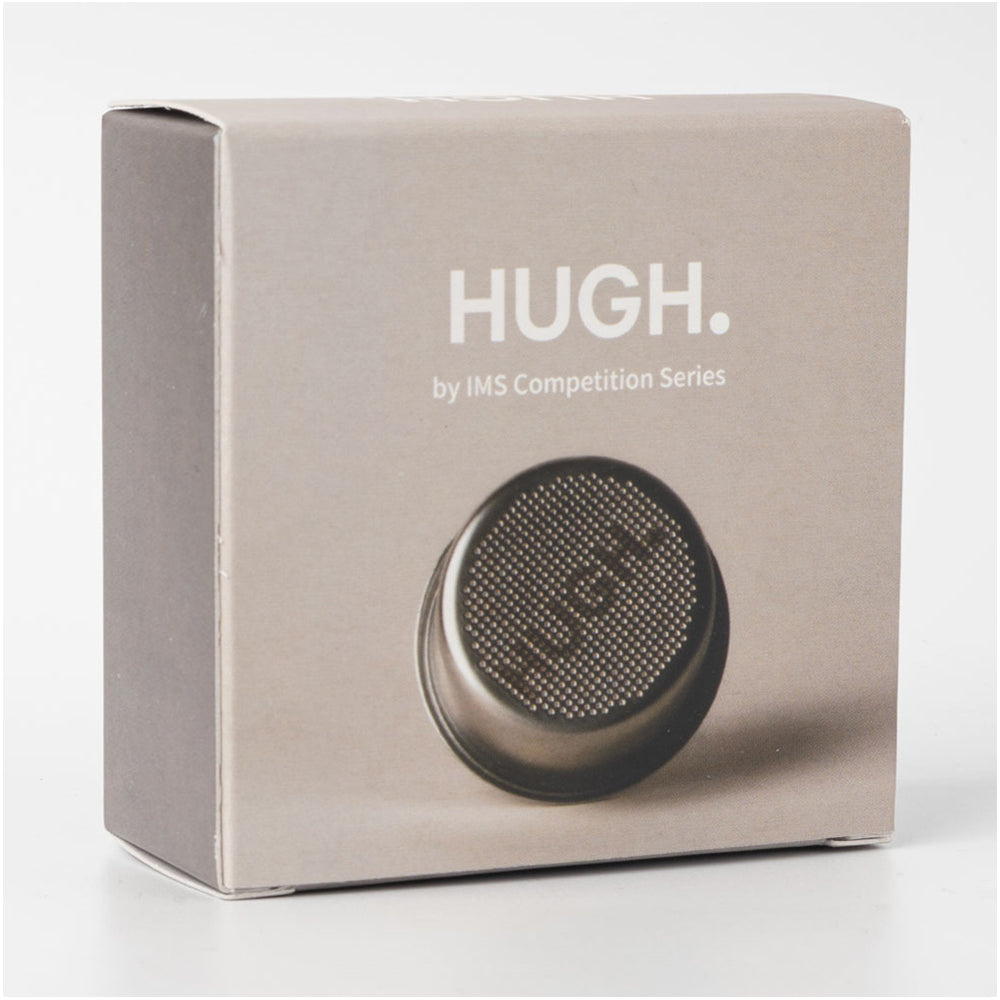 HUGH by IMS Competition Filter Basket
Compatible with: DeLonghi, McNulty, Planit, Boral, Wiswell, Moz, ROK, Smeg, Cozeemax, Yabano, Lafeeca, Capresso, Hamilton Beach Espresso Machine, Solis, Galanz Retro, Nereva and etc. Please, check the size before purchasing.
 

51 mm 18-gram Ridgeless Portafilter Basket

Dimensions

Nonpressurized:
Product Height: 26mm
Outer Ring: ø60mm
Inside (Top) Basket: ø51mm
Outside Basket: ø52mm 

Weight

Nonpressurized: 24 grams

Type

51mm 18 gram Portafilter Basket for the Leverpresso.

The Nonpressurized (Bottomless) Portafilter Basket fits most standard 51mm espresso portafilters.

The basket accommodates 15-19 grams of coffee.

SIngle wall filter basket

Material

304 Food Grade Stainless Steel

Color

Silver


MFR.
Hugh Inc.

MFR.
Country

Italy
HUGH by IMS is now available with local delivery on Amazon USA.
Click below for our official Amazon page.
HUGH by IMS Competition Filter Basket